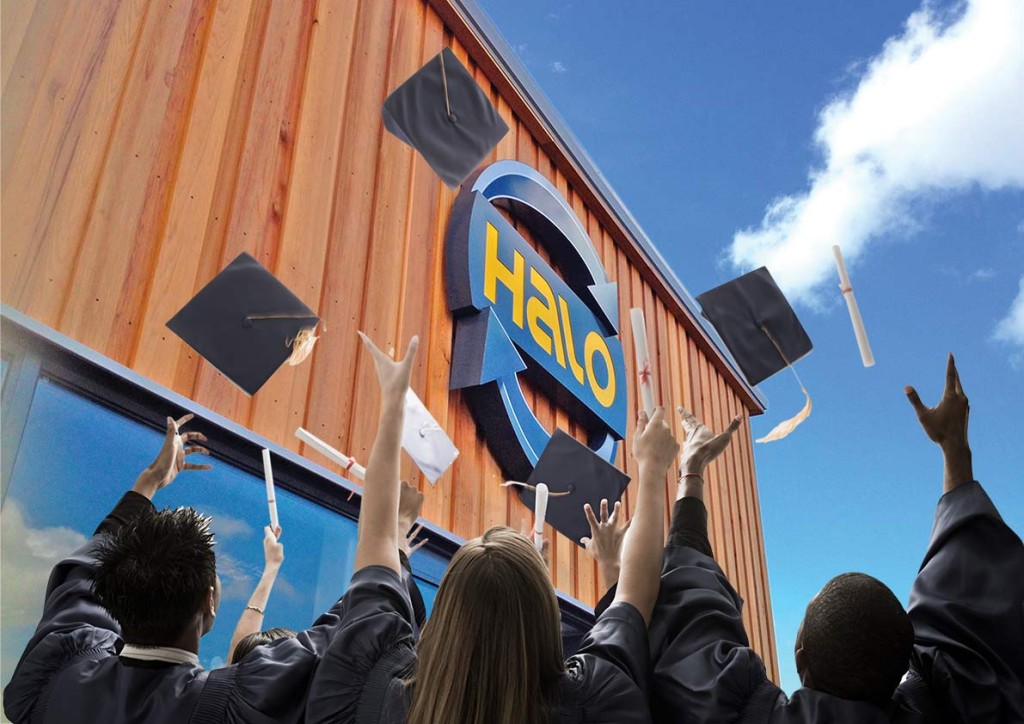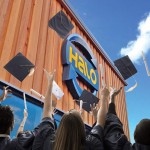 Halo-Graduates
Halo is the leading supplier of Accident Repair services to the Insurance, Motor Manufacturer and Retail Sectors.
With a unique and unrelenting focus on reducing the time our customers are without their vehicle, Halo consistently maintains a high quality of workmanship and 'right first time' beliefs. We can justifiably claim to be at the very forefront of industry practices and standards.
Accompanied by a lifetime guarantee of quality on labour and paint work, our repair standards are second to none and are a successful combination of several key differentiating features which help to deliver improved benefits to our corporate clients and individual customers alike.
Goals
Vehicle repairers are currently suffering from the worst skills shortage in the industry's history.
Through our core values, Halo has a clear mission: to make this industry sustainable and rewarding to work in, as well as making it an attractive and viable employment destination.
Halo aims to introduce new talent into our industry.
Initially this will be through trainees, preceded with other initiatives to attract new people too. We will deliver vital and much needed support to enable the industry to run effective, ethical and profitable apprentices where the individuals become, not only valued and productive but the best they can be.
Halo will develop the talent that will go on to become the future owners, managers and leaders in our industry.
Our training values
Motivate.
 Inspire.
 Drive.