Coming up with a revolutionary idea is straightforward, having the skill and resource to put it into practice takes a company with years of industry know-how.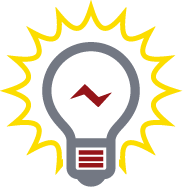 The Halo accident repair business is a spin-off from an equally successful sister company – PMC – that also has an enviable reputation for the quality and speed of accident repairs delivered from their existing sites on the south coast. The 'halo effect' of the original PMC business is where our story began.
Established for over 40 years and a trusted supplier to the insurance community, PMC has been the proving ground and ideas laboratory for the new Halo concepts.
Headquartered near Chichester, from where we operate our national repair and customer management centre, we establish local branches only in those areas where our clients deem them to be most valuable to them.
Driven by a desire to lead a disruptive revolution in the supply of accident repair and associated services to our clients we offer a national service, adapted to local conditions, staffed by the highest level of expertise and commitment.